Sterilised Cat
Delicious Lamb
Fresh Lamb
For sterilized cats
Urinary System Care
100% fresh lamb
With L-Carnitine
Skin and coat care
Amanova Sterilised Delicious Lamb es un pienso para gatos esterilizados a partir de los 12 meses de edad.
Preparado únicamente con cordero fresco como única fuente animal, aporta altos niveles de proteína y grasas dietéticas, además de un delicioso sabor para satisfacer los paladares más exigentes.
La fórmula especial de este pienso hipoalergénico diseñada por expertos veterinarios, contiene L-Carnitina que ayudará a metabolizar las grasas y aportará proteínas de alta calidad que fortalecerán la musculatura. Incluímos camomila que ayuda a calmar el estrés, calcio y fósforo para mantener sus huesos y dientes fuertes y ácidos grasos que conseguirán una piel sana y un pelaje fuerte y brillante.
Amanova Sterilised Delicious Lamb es una receta exclusiva de comida natural para gatos, sin harinas de carne ni carnes deshidratadas, contiene minerales, fibras dietéticas e ingredientes especiales como psyllium, probióticos, quinoa y aceite de pescado que ayudarán a mejorar la función renal, la digestión y a prevenir la formación de bolas de pelo.
Cat Sterilised Delicious Lamb
Amanova Sterilised Delicious Lamb is made using only the freshest lamb, this gluten-free low-fat super premium cat food is perfect for all breeds of sterilised cat over 12 months. Our specially-formulated hypoallergenic recipe, which contains organic minerals and no meat meal, is produced in our very own kitchen, too.
This gluten-free super premium cat food is made using only the freshest lamb and is perfect for all breeds of sterilised cat over 12 months. Using low-fat and grain-free natural ingredients, it contains L-Carnitine to help burn fat without reducing muscle mass.
Added to this, the delicious and nutritious recipe contains dietary fibres like psyllium as well as prebiotics, quinoa, ginger and fish oil – all of which help improve digestion and prevent hair balls. Fatty acids enhance your cat's skin and fur, while calcium and phosphorus prevent tartar formation.
Specially formulated to improve kidney function, the recipe also contains chamomile extract to relieve stress and strengthen the digestive system, as well as essential vitamins and minerals to promote muscle development. It's produced in our very own kitchen, too.
COMPOSITION: freshly prepared lamb 58% (we use 100 kg of freshly prepared lamb to produce 100 kg of our product), whole green peas, potato protein, rice protein, lignocellulose, lamb liver hydrolysate, apple fibre, yeast (Saccharomyces cerevisiae), brown rice, minerals, flax seeds (natural source of ω3 fatty acids), pea protein, tapioca, chicken oil (protected with natural tocopherols), barley malt powder, fish oil (protected with natural tocopherols), psyllium, dehydrated pumpkin, dehydrated kale, Antarctic krill, kelp seaweed, spirulina, quinoa 1,000 mg/kg, dehydrated broccoli 1,000 mg/kg, chicory (source of FOS) 1,000 mg/kg, dehydrated plums 1,000 mg/kg, hydrolysed yeast cell wall (source of MOS) 1,000 mg/kg, mandarin extract, ginger 500 mg/kg, rosemary, Yucca schidigera.
ANALYTICAL CONSTITUENTS: crude protein 37.00%, crude fat 11.00%, omega-3 fatty acids 1.50%, omega-6 fatty acids 1.00%, crude fibre 5.50%, crude ash 7.50%, calcium 1.30%, phosphorus 1.00%, metabolisable energy 3,550 kcal/kg.
ADDITIVES Nutritional additives: vitamin A 22,000 IU/kg, vitamin D3 1,900 IU/kg, vitamin E 700 mg/kg, vitamin C 100 mg/kg, iron (iron (II) chelate of aminoacids hydrate) 63 mg/kg, copper (copper (II) chelate of amino acids hydrate) 5 mg/kg, manganese (manganese chelate of amino acids hydrate) 24 mg/kg, zinc (zinc chelate of amino acids hydrate) 75 mg/kg, selenized yeast Saccharomyces cerevisiae NCYC R397, inactivated (selenium yeast complex) 0.20 mg/kg, taurine 1,200 mg/kg, DL-methionine 1,000 mg/kg, L-carnitine 500 mg/kg.
Technological additives: antioxidants: tocopherol extracts of vegetable oils.
Ingredientes Especiales
With dietary fats that help maintain energy, support muscle development and promote healthy skin and coat.
A 'super food' that will help prevent constipation and improve digestion. Reduces inflammation, cholesterol, and helps maintain healthy blood sugar levels.
They facilitate intestinal transit and thanks to their high content of antioxidants, they help improve cardiovascular and skin health.
With incredible antioxidant properties, it provides a large amount of fiber, minerals and vitamins.
A very special cereal, gluten-free and with valuable nutrients and proteins.
Beneficios
Hair & Skin
The fatty acids and zinc will keep your cat's skin healthy and vigorous, as well as a strong and shiny coat.
Weight Control
The extra supply of L-Carnitine helps to metabolize fats while the high protein content helps maintain muscle mass.
Urinary Care
The perfect combination of minerals and sodium bisulfate help lower the pH of urine and reduce the formation of urinary stones.
Healthy Digestion
The high digestibility of the ingredients allows their maximum absorption, making the most of their nutrients and stimulating intestinal health.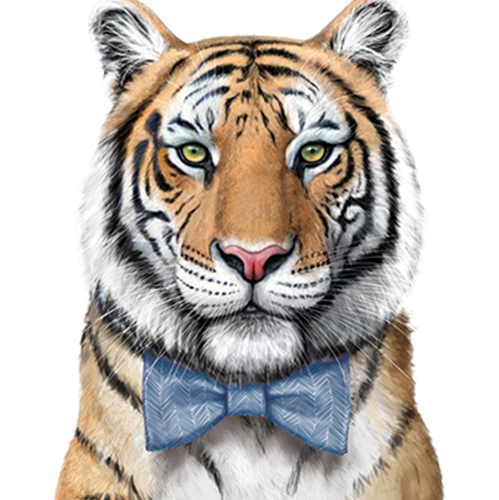 Sterilised Cat
Delicious Lamb
Racionamiento
Sterilised Cat
Delicious Lamb
Selecciona el peso de tu mascota:
Cantidad diaria recomendada
Cantidad diaria recomendada:

{amount}

(g/día)
(g/dia)
Principales Beneficios

Sterilised Cat

Delicious Lamb